This rod was built for Bill Jackson's Outdoor Adventures. They ask for my longest rod. The last time I was at the store the rod was sold.

Detail of a custom reel seat supplied to me by the owner. The rod includes a Garrison type custom grip.

Details of the wraps on this rod 0604-2 . The wraps are dark brown tipped with black.

More detail of 0604-2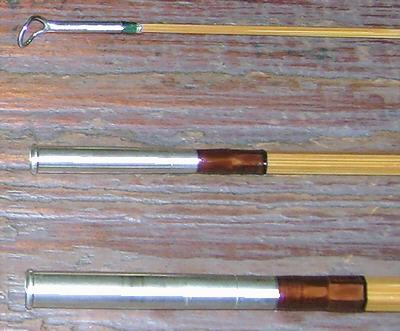 Detail of the ferrule wraps shows the colors, black tipped brown.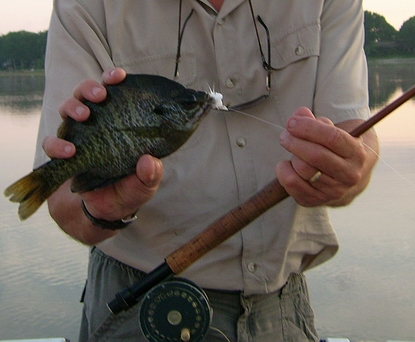 We were after largemouth bass, but this little fish got in the way. My personal 8f 3p was more than a match for him, allowing me to return him quickly to his home.