One of my favorite Tapers. this guy will perform all day without tiring the angler. Casts like a dream. I build it in 3wt, 4wt and 5wt.


This one is getting ready to be shipped to the new owner.



Another rod heading out the door. This one had a down locking reel seat. It's a 4wt

Traditonal looking wraps and an aluminum reel seat give this rod a "golden age" feel.

This is my personal 6 1/2ft 5wt.

One look at the cork tells you why I don't like to make my own grips. This is supposedly very good cork AAA or better.
As you can see by the handle, I fish it a lot. I bought the sliding band at the Sow bug Roundup, in Mountain Home, AR.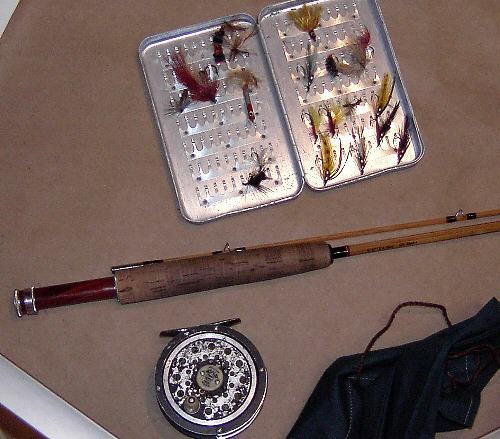 The legacy of the bamboo rod. Classic flys and a well worn Pflueger reel.