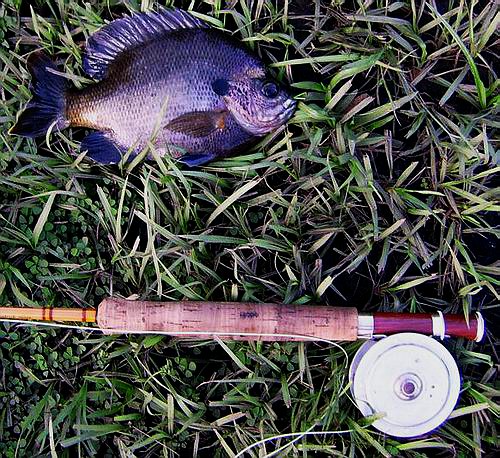 One of the little fish who came out to play. Judging by the size of the grip, this fish is about 8 ½".
A good size for this stream.
For me 6 ½ ft rods are ideal rods for tight places. The stream where I took this fish is often so small that it would be impossible to side case under brush with a larger rod. Often the only cast available is a roll cast. Most of the tapers I build are good roll casting tapers. I'd hate to be stuck with a rod that won't roll cast.

Return to rods
Return to gallery
Return to main page