I didn't originally make this rod as a two tip rod. When I showed the taper to some of the other makers they questioned the actually tip dimensions. I agreed and checked the original taper size. My original measurements had been right, so as an experiment, I built a second tip with a different taper. In reality, I can't tell any difference in the way the rod casts. It makes me wonder about all this taper mumbo jumbo.


I often build a second rod blank, while I've got my planing forms set for a specific taper. It gives me a head start on another rod of the same type. So I built this rod.


Details

This rod is one of the few rod's I built without an owner in mind.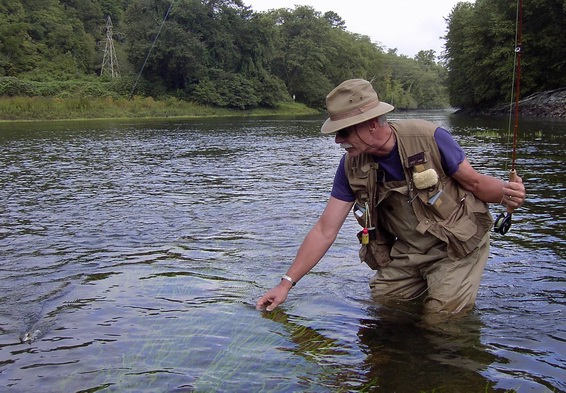 As I said, I fish this rod a lot and it works. Here's a sample
back to the index
Fishtested.com